How to Be a Great Email Designer: Essential Tools
It can be hard to get excited about email design. But it is an ever-growing and ever-important part of branding and design for a large number of businesses, freelancers, and even designers.
Email design can make or break the messages that you send to potentials customers or clients. Every email needs to have a strong framework and striking design. And it can be easier to create that you might think with the right resources and tools.
What Makes a Great Email Design?
There's not a magic email design formula. But there are some things you can do to help maximize the impact of your email newsletter design.

The trick to a great email design is a solid aesthetic to grab the attention of subscribers with an obvious call to action. Toss in a valuable offer or tidbit of information and you're sure to see better open and click-through rates.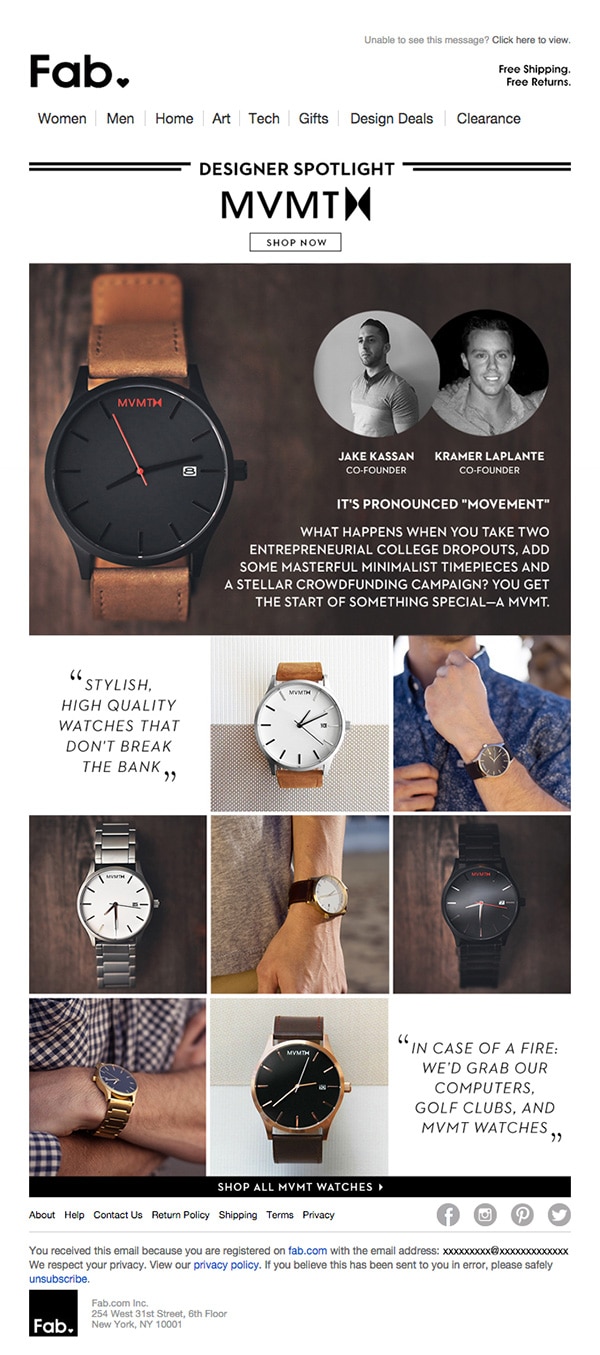 No-Code Email Template Builder
With Postcards you can create and edit email templates online without any coding skills! Includes more than 100 components to help you create custom emails templates faster than ever before.
Try Free
Other Products
Here are a few more tips for crafting a solid email newsletter design:
Keep it simple.
Include a direct call to action with an obvious button.
Make it responsive.
Eliminate bells and whistles, including lots of links back to your website.
Be wary of images and backgrounds. It is important to note that many mobile browsers or email programs won't automatically render images, making alt information more important than ever.
Connect the email you're your brand's style and design concepts.
Craft a great subject line and consider using emojis to entice opens.
Copy should be short, to the point and exciting.
Keep it in a single-column format. If you are used to designing websites, think of it as a one-page website.
Relevant information should be above the scroll.
Use HTML for emails, rather than lots of images. This will improve load times and overall usability of the email.
Test it before sending to ensure that the content and design will look like you intend.

Great Email Design Tools
From design and sending software to tools that help you code and test emails before sending, there are plenty of items out there that can make designing a great email even easier. For the new email designer, it can be a little daunting to figure out what tools you need to use or invest in.
If you are looking for a tool to start with, Postcards might be the answer.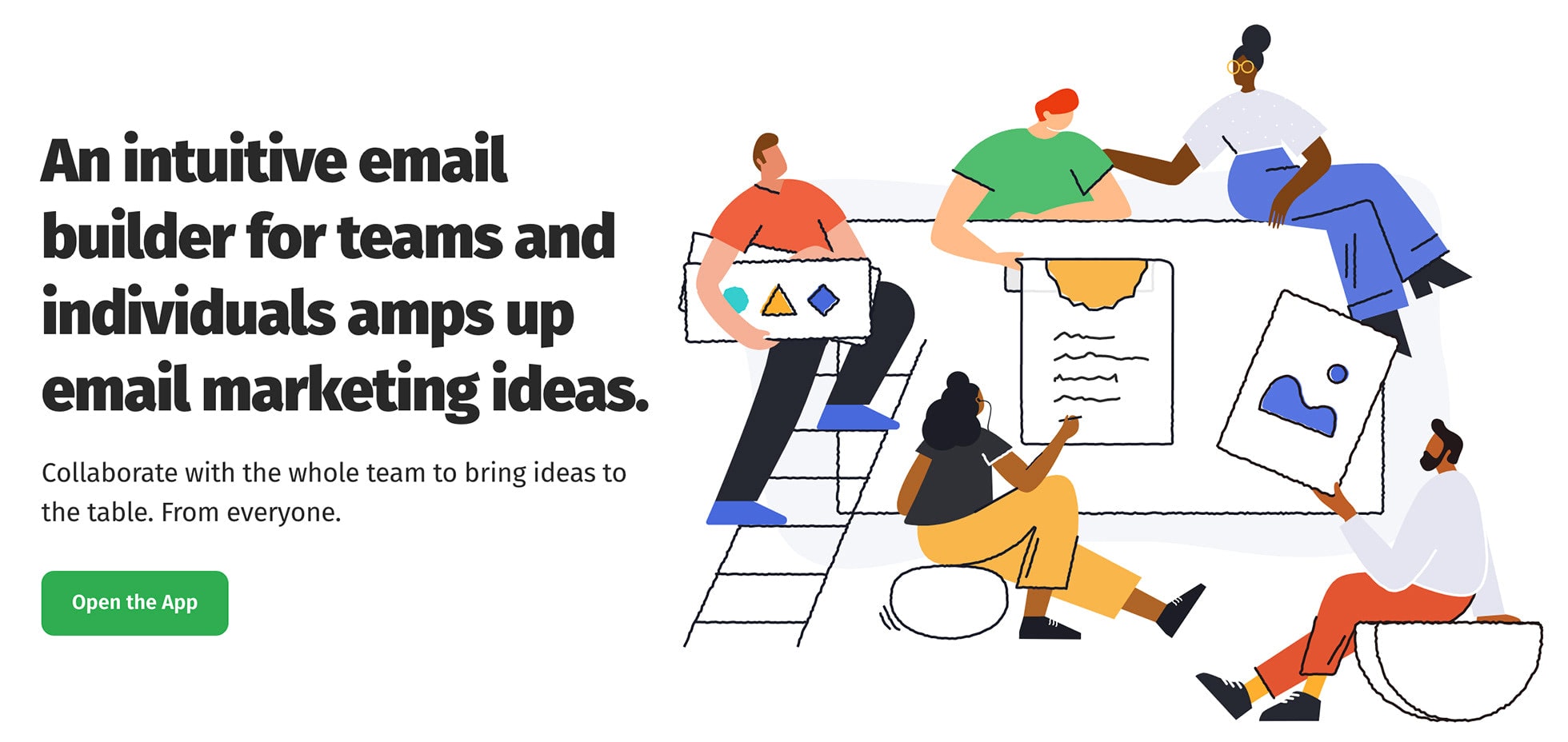 Postcards is a free drag and drop email builder that allows you to create amazing emails that will impress any subscriber. You can add and edit text and images in the intuitive editor and export the design to send from your favorite email service provider.
Postcards makes it easy for anyone to design a custom – and beautiful – email newsletter. And you can do it all without any coding skills!
Email Design and Proof Checking
Having great email design does not ensure the excellent deliverability that underlies high open rates. The deal is, in real life, your newsletter encounters a wide variety of obstacles in its way to your subscribers. Some of them are apparent, while others are hidden. If you are a novice, you may not even know about them since they can be tricky and dodgy.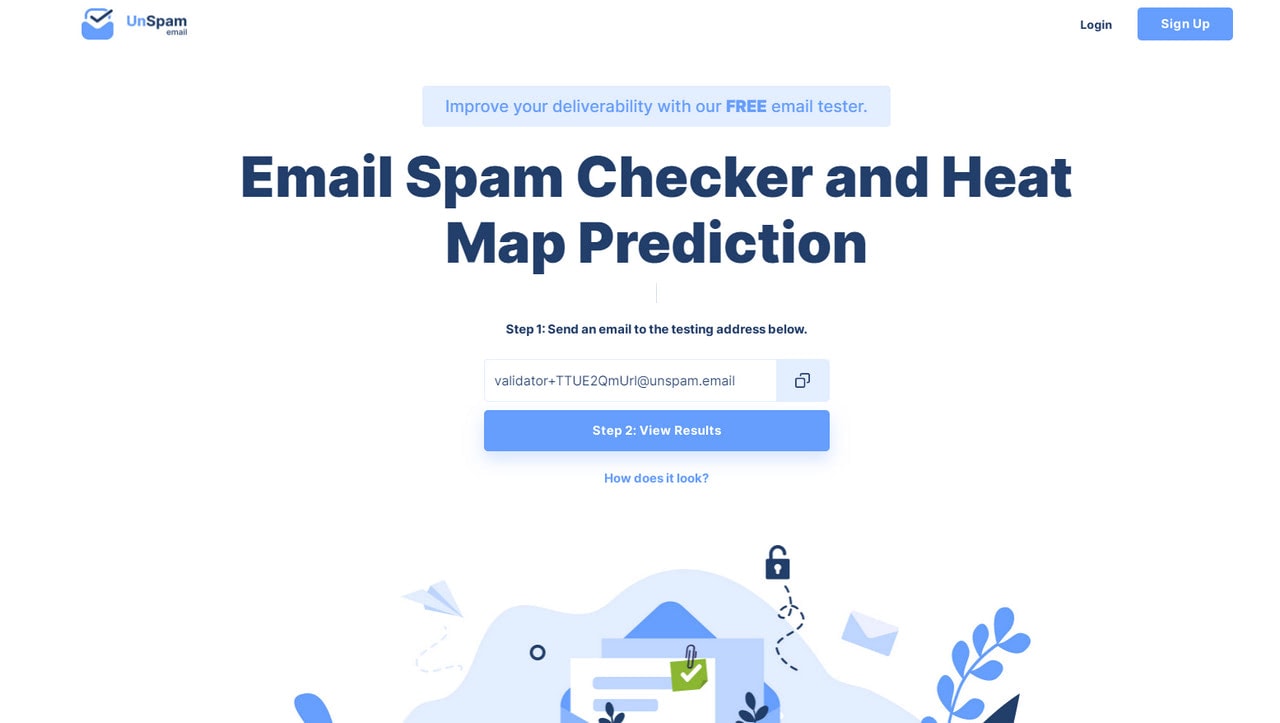 However, there is a way out. Professional email-centric platforms help to prove your email design before it is sent. They provide information that is necessary to eliminate these obstacles and ensure email passes through all spam filters and reaches the subscriber. One of such great tools is Unspam.
Unspam is a comprehensive yet intuitive platform that gives an account of the effectiveness of the digital newsletter. It identifies key and potential problems that may ruin all your efforts without your knowing it. It brings together numerous helpful instruments in one place, for instance
It has an email preview where you can examine your digital newsletter's look and behavior across various platforms and devices.
It runs spam tests to create an extensive report where all the hidden pitfalls are accurately highlighted.
It analyzes subject lines and headers to give you insights on how to improve them to enjoy good open rates.
It examines copy to find spelling errors, spammy words, gappy text, broken links, dangerous short URLs, and some others.
It validates HTML. If something wrong with tags, fonts, text to image ratio, linked images, it will let you know.
It gives an overview of your current level of accessibility.
It creates an eye-tracking prediction heat map to show you how users read your email.
Whether you are an email marketer or just an entrepreneur, Unspam is an excellent instrument to proof check your newsletter to be sure that it reaches its destination.
Email Design and Coding Tools
There are different approaches to creating email newsletters. While some designers prefer to code from scratch others prefer the comfort of third-party software (most of which offers custom design features and templates).
There are a lot of third-party options out there. These can range in price from free to hundreds of dollars, based on the side of your email list and the frequency of distribution. When picking a third-party email tool, look for a reputable sender, such as Mailchimp, which has a solid sending reputation.
There are also plenty of other tools to help you ensure that you are getting your message in as many inboxes as possible. These include:
Email Design Gallery (Examples)



Great emails come in a variety of shapes and sizes. Scouring the web (or your inbox) can be a great source of inspiration. There are also a handful of websites such as Really Good Emails, HTML Email Designs, The Email Design Gallery and Beautiful Email Newsletters that provide a great deal of inspiration.
Conclusion
A great email newsletter design starts with the same basic principles as any other design project. The main difference is that you need to design and create something in a simple format that is easy to digest quickly and will likely include some type of call to action.
A good email design is readable on a number of devices, includes clean code and is user friendly. Have you received or created some emails that fit that description? Share yours with us in the comments.
Like what you're reading? Subscribe to our top stories.